WELCOME TO MAC CAR REPAIRS
We don't Just give a Car
We give you Care
We know our customer's time is valuable. To work with your demanding schedule, we offer FREE pickup & drop in South Bangalore.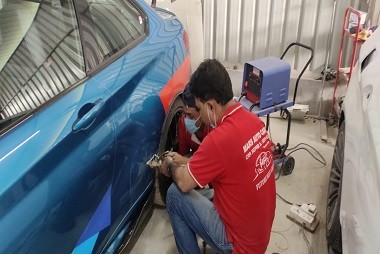 Mars Auto Care employs innovative techniques to rectify minor damages due to road or weather conditions, stone chips, minor dents, and scratches are meticulously rectified to factory conditions with quicker turnaround time and lower cost to the customer.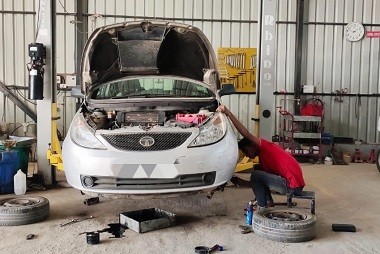 The Car Mechanics team at our Service Center has over 20 years of experience
(National / International) 
They are dedicated to providing high-quality servicing and maintaining vehicles to keep you safe and happy.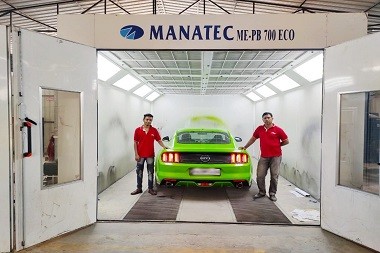 Do you feel the ordinary color of your car painting is not more desirable to you? They have an attractive car painting for your car to add a new life into your vehicle with an attractive color change service (auto paint).  It helps to create a unique style that gets your vehicle noticed.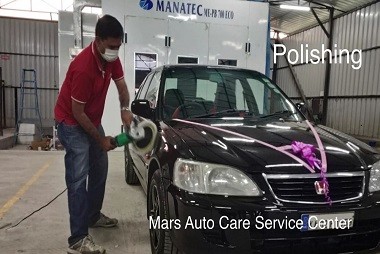 Remember when you first drove your car when it was brand new. Getting your car polishing can bring that feeling back when you look at your car being nice clean & shiny. feel like a new again… 
Numbers Speak for Themselves
Overview of our Service Center
Roof Paint in Paint Booth.
Full Body Paint in Paint Booth.
Good place to repaint your vehicle
Titus Daniel Vettriselvan
2022-09-16
Very Good Job done... Very understanding team and reasonable in their prices...
Excellent Service without any hassle.. Adorable
NIKHIL APPAIAH
2022-09-08
Dear Afraid I have given my car for complete polishing and my bumper was completely gone but these guys have done a fabulous work and very much satisfied with the work thanks for mars auto car.
Sreekanth Boyapati
2022-09-08
I found Mars Auto care as a great place for my car, I took my car in a condition which looks almost as scrap, I met Mansoor Bhai a cordial person and asked for detail check of engine and paint and asked for quote to renew it, i was surprised post his quote for all over work( full body paint, steering rack change and timing belt change). I'm impressed with their friendly nature and importantly their quotation and dropped my car. Post after 1 week i went for check, mind blowing, it was renewed with new paint and absolutely looking like brand new from showroom....every minute detail is perfect, such a skilled resource I found in Mars Auto garage...place where we can find price worthy for work...my sincere Thanks to Mansoor Bhai, Iyaz Bhai, and the hard and smart working boys Syed Sameer, Mudassar, Mubarak, Afridi and Muneswar painter...we acn leave here our Vehicle with full of confidence.
Sabarinathan TC
2022-09-08
Nicely removed the dent and painted neatly. Mr. Iyaz Mohammed was helpful and guided well throughout the process.
I have done my hyundai i10 service twice here. The staff is very responsive. They do share photos of all the work undertaken for the vehicle. And to an extent better than people from company service centers. Recommend anyone to visit the center or talk to Iyaz Ali once if your service is due.
Iyaz and team were amazing. Very friendly, knowledgeable and customer satisfaction oriented. Needed road side recovery and they attended within a few minutes. All concerns reported were handled nicely
I am quite happy with the service and they have delivered the car as promised
Better yet, see us in person!
We love our customers, so feel free to visit during normal business hours # MAC Car Services & Car Repairs Singasandra…