WELCOME TO MAC CAR REPAIRS
We don't Just give a Car
We give you Care
We know our customer's time is valuable. To work with your demanding schedule, we offer FREE pickup & drop in South Bangalore.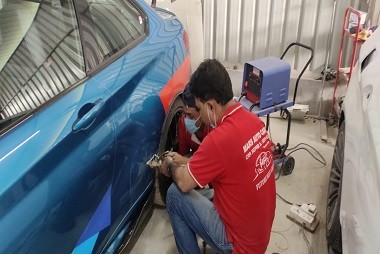 Mars Auto Care employs innovative techniques to rectify minor damages due to road or weather conditions, stone chips, minor dents, and scratches are meticulously rectified to factory conditions with quicker turnaround time and lower cost to the customer.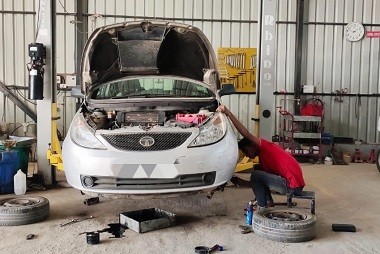 The Car Mechanics team at our Service Center has over 20 years of experience
(National / International) 
They are dedicated to providing high-quality servicing and maintaining vehicles to keep you safe and happy.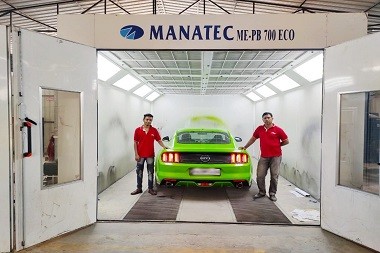 Do you feel the ordinary color of your car painting is not more desirable to you? They have an attractive car painting for your car to add a new life into your vehicle with an attractive color change service (auto paint).  It helps to create a unique style that gets your vehicle noticed.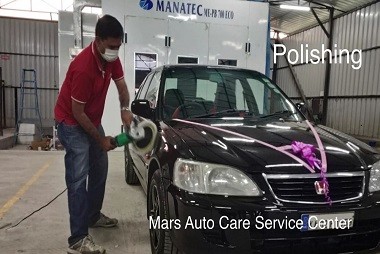 Remember when you first drove your car when it was brand new. Getting your car polishing can bring that feeling back when you look at your car being nice clean & shiny. feel like a new again… 
Numbers Speak for Themselves
Overview of our Service Center
Roof Paint in Paint Booth.
Full Body Paint in Paint Booth.
KrishnaGopal Majumder
2023-03-13
My new car sidestep got damage . I have found MARS Auto care very close to my home. I have told them my issue in WhatsApp. Mr.Pasha have responded me in no time and asked me to visit his workshop in Manipal country road. I was not sure if they can make it but still I took the chance and went there. Super welcome and inspection done in quick time.Solution offered also as per my expectations within same day job fulfillment. I was still worried and was not sure if they can make it. I was there in workshop tilk the job wass finsihed and I was wondering how professional they are in each of their work and business. Mr.Pasha and his workers was taking care of me in every moment.Super Hospitality by perfect people ☺️ Now coming back to the job .It was astonishing and excellent 👌. Super happy about the finishing .A perfect stop for your vehicle needs if you don't want to regret later. I will surely recomend MAC - Mars Auto Care , again and again to everyone. Thank you so much MAC and Mr.Pasha
Sanoop Sreedharan
2023-03-08
While the entrance to the service centre can make you question your choice, once you've been guided in by one of their team members, the experience is nothing short of great. Meeran not only guided me well into the center, he took me around proactively to help me understand what all work they undertake and gives you a good idea about their expertise. The cost and the output is worth it and I highly recommend them.
I had a great experience getting my car's fender fixed here for a reasonable price. I also recommended it for others.
Chinmai Manikanta
2023-03-08
Really I appreciate Meeran for his extra ordinary service to us(Ford figo aspire), as ford company service centre looting people with their charges, I preferred here and proved that my choice for painting panels and wheel alignment is best..thank you very much..what ever the issue could be..this is one place to consult for a car..
This is a great "value for money" place to get your car fixed. I am impressed with the high quality work done, and the great support provided by the owner Manzoor Pasha. The work was completed well on time, and they kept me updated on the progress through WhatsApp Images. Highly recommended!
First of all I would like to thank MAC team for their wonderful service and hospitality. I visited this garage to get the dents and scratches on the rear door of my car (Altroz) repaired, which were caused when my car got crashed into a raised platform. Manzoor and team openly listened to my concerns and gave clear details on how they would service my issues. Their way of treating the customers is what most of the customers would expect. Dent Repair (5/5) - The dent repair was so well done that the finishing looked like a brand new door was installed. Re-Paint (5/5) - When I requested that I would need OEM paint finish, they made sure that the color code of my vehicle was referred to get the originality. Service (5/5) - They just took 3 days to finish this and I used to get regular updates on WhatsApp. Hospitality (5/5) - They made sure I was treated as a MAC family member by providing free drop service, explaining their way of treating customers, their experiences and they also requested me to have tea/coffee during my visit. Staff Experience (5/5) - They have a breadth and depth of experienced staff with services across multiple international brands not limited to Lamborghini. I also heard that whenever new cars are released, their team gets special trainings to service them. Service Charge (5/5) - Their charges are very much reasonable for the quality and experience of their work. I would recommend anybody to visit them in case of any issues in their car. I have attached the before and after images of my car service.
Shivaranjan S D
2023-02-08
Good support by Manzoor Bhai.. really open in discussion, good communicative about services. I recommend car services here
Binu Naduvalath
2023-01-31
I had amazing experience at Mars Auto Care last week. Very good place for car service. The staff are very responsible and friendly.The service engineers are experienced and has good knowledge. The charges are less when compare other service centers. Value for money. I am very happy with the service.
Better yet, see us in person!
We love our customers, so feel free to visit during normal business hours # MAC Car Services & Car Repairs Singasandra…